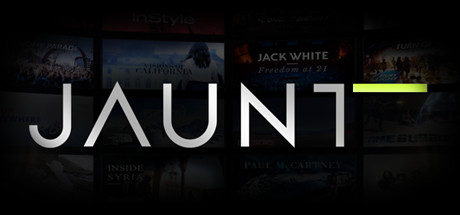 Recently I was able to get my hands on the latest and (in my opinion) greatest app for VR. This app is called Jaunt VR from Jaunt Studios, it is available in the Itunes app store and the Google Play store, and costs absolutely nothing! This app is an all around news/entertainment source for all things VR. It allows you to go first person into sporting events, concerts, news stories, nature experiences, and more! to find out more about the app you can visit https://www.jauntvr.com/
Pros
the app puts you into the front row seat for all of its experiences
the camera placement makes you feel like you are right in the action or the scene
high quality footage so no immersion is lost
app is very easy to navigate and explore
incredibly wide variety of content to explore
updated frequently with new content
Original content from Jaunt Studios specifically for VR storytelling
Cons
Literally none that I can think in my honest opinion this app nails it.
How to
As stated above this app makes getting into VR as easy as it possible could be. Once the app is downloaded from its respective store, it's ready to launch and put you into whatever story you find yourself interested in. If you have a VR headset then with a press of a button you are in the world of your story. If you do not have a VR headset however the magic mirror option is supported by the app for simple handheld viewing
Who Might Use This App?
With this app the general audience is anyone that might want to have a different experience of the things they already enjoy. Jaunt is already partnered with companies such as: Disney, Fox, ESPN, LucasFilms, Royal Caribbean, and many more. Most of these companies have already started using Jaunt to make VR experiences as advertisements